Club fender seats are a made-to-measure fireside seat that will enhance the look of your room. Fender seats take up very little room but – as well as looking stylish, contemporary or traditional – are also very practical: providing two or more additional seats.
Rockingham Fender Seats have been producing fender seats for over 25 years, here in our workshop in Peterborough, Cambs, United Kingdom. All our fender seats are lovingly hand crafted by Martin, our director, so can be finished to your exact requirements, whether it be for a period or a contemporary home. We can help you with measuring and can even visit you to measure and discuss design and materials; please just ask. If you wish to use your own fabrics to upholster the seats – we can do that too. You can view our most popular fender seat designs, along with guide prices, or look at our Customer Showcase for design inspiration! We ship our products across the world; often delivering to as far afield as the USA and Australia.
If you have a club fender in need of repair, we can – in most cases – carry out the necessary work, including full restoration to return an old faithful to its original condition. We can even adapt your existing club fender to fit a new home.
We also make bespoke low level fenders and fender guards, and are happy to supply fireguards, fireplace accessories, fire-baskets and fire-backs of the highest quality.
Our website is designed to complement our old fashioned, high quality service – not replace it! So we would be delighted to discuss your requirements. (Definitely no call centre!) Our offices are open 8am to 4pm Monday to Friday (other times by appointment).
If you'd like to find out how we could design and build a bespoke fender seat, low fender or fender guard to enhance your home please get in touch – we'd be delighted to hear from you.
Customer showcase
Often it is difficult to imagine how a fender will look from isolated pictures taken in our workshop. Here is an area where our customers have been kind enough to share images of their fender seats and low fenders 'in-situ' to help you envisage how a fender might look in a home or hotel setting.
ex-stock Fender Seats
We try to keep a range of popular fender seat designs in stock for sale at competitive prices and usually with quick delivery times. These are all "as new" and the price includes upholstering in one of our standard leathers or in a fabric supplied by you.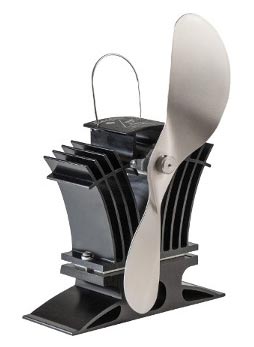 We are an Ecofan® stockist. The Ecofan® is a heat powered stove fan designed to provide fuel savings and faster heating times.

Up to 18% Fuel Savings
Enjoy the heat from your woodburner/stove up to 38% faster!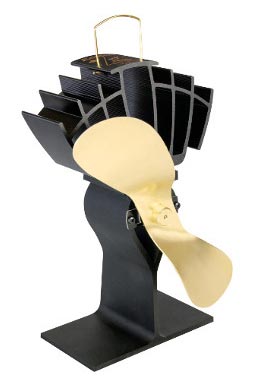 The fire fenders arrived safe and sound on Friday. They are absolutely beautiful! They add that special final touch to our fire places. I'm thoroughly delighted! We have three more fire places … we'll be ordering three more in the future.