All of our fender seats are custom built but here are some examples of the more unusual designs we have created for our customers. We are happy to discuss your personal requirements – just get in touch.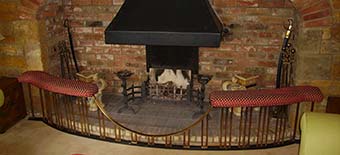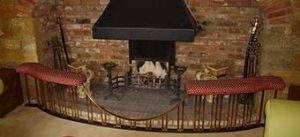 A semi-circular club fender with a burnished steel base made in layered steel with the curved dip and uprights (spaced in 2's and 3's) in antiqued brass. The seat in customer's own material shaped to the curve of the base, about 9″ wide.
Ref: UNUSUAL009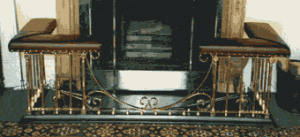 An expensive replica of an original Club Fender, circa 1910 – original did not fit the customer's fireplace. A Burnished Steel base with enormous details in solid brass above. 7″ seats in oxblood leather.
Ref: UNUSUAL010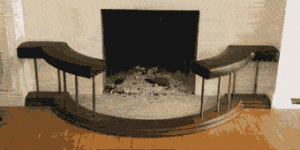 A semi – Circular Club Fender made to fit the contours of the hearthstone, with the base in stained oak and a gap in the middle. Plain 3/4″ antiqued brass uprights with the seats in antique brown leather.
Ref: UNUSUAL007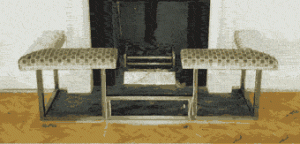 1920's style – Brushed (polished) Steel Club Fender with the frame in 1″ square polished steel, seats upholstered in customers own fabric.
Ref: UNUSUAL008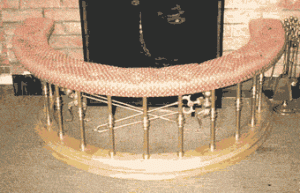 A semi-circular Club Fender with the base in natural waxed oak. The 3/4″ round uprights with central turnings all in antiqued brass. The 7″ seat deep buttoned in the customers own fabric.
Ref: UNUSUAL005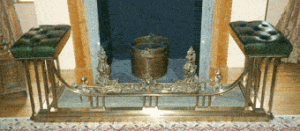 Replica of an original 1900 Club Fender. Original sold at Christies in 1992. Solid Brass, polished and lacquered with seats deep buttoned in matched antique green leather.
Ref: UNUSUAL006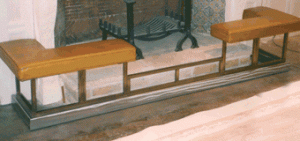 1920's style – Brushed (polished) Steel base with the frame and uprights in antique Brass. Seats in tan leather.
Ref: UNUSUAL003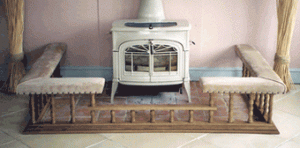 A natural Oak Club Fender with a square dip and all turned uprights. The 7″ seats upholstered in pale suede supplied by us.

Ref: UNUSUAL004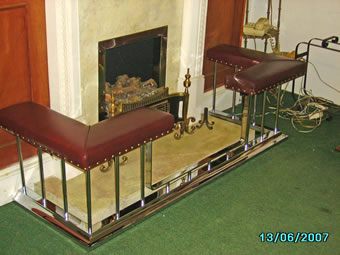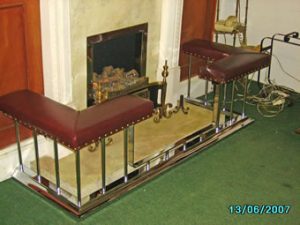 A fender in chrome, square dip, square uprights, seats in Oxblood leather.
Ref: UNUSUAL001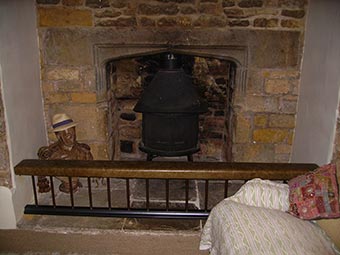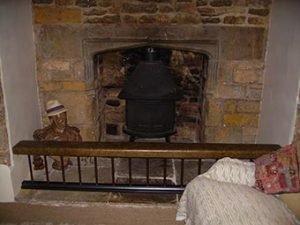 A fender (straight across will no returns) custom designed to fit snuggly within a fireplace containing a cast iron stove.
Ref: UNUSUAL002