We supply a broad range of high quality firebaskets to supplement our range of handmade fenders. Listed below is a selection of the our most popular items. Most of our fire baskets are in stock and can be delivered within 2-3 working days.
Please call for prices

So what next? Just contact us by email or phone to complete your order.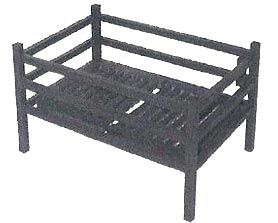 Popular – Plain
34103 Mini W:420 D:275 H:250mm (16.5 x 10.75 x 9.75")
34104 Standard W:490 D:330 H:250mm (19.25 x 13 x 9.75")
34105 Medium W:580 D:345 H:250mm (22.75 x 13.5 x 9.75")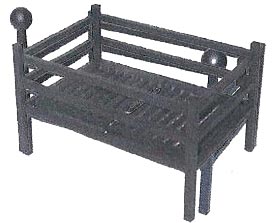 Popular – Black Knobs
34106 Mini W:450 D:290 H:310mm (17.75 x 11.5 x 12.25")
34107 Standard W:520 D:345 H:345mm (20.5 x 13.5 x 13.5")
34108 Medium W:605 D:345 H:345mm (23.75 x 13.5 x 13.5")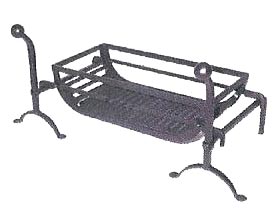 Ducknest for dogs
34112 Small W:545 D:275 H:250mm (21.5 x 10.75 x 9.75")
34113 Medium W:615 D:330 H:260mm (24.25 x 13 x 10.25")
34114 Large* W:750 D:440 H:285mm (29.5 x 17.25 x 11.25")
*Suitable for large dogs only. Shown with Ball Headed Dogs (not included)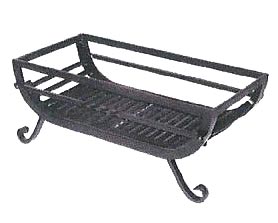 Ducknest
34109 Small W:545 D:275 H:250mm (21.5 x 10.75 x 9.75")
34110 Medium W:615 D:330 H:260mm (24.25 x 13 x 10.25")
34111 Large W:750 D:440 H:285mm (29.5 x 17.25 x 11.25")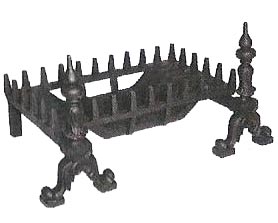 Swansnest for Dogs
35166 Small W:440 D:280 H:165mm (17.25 x 11 x 6.5")
35167 Medium W:590 D:320 H:165mm (23.25 x 12.5 x 6.5")
35168 Midi W:730 D:405 H:165mm (28.75 x 16 x 6.5")
35169 Large W:900 D:415 H:165mm (35.5 x 16.25 x 6.5")
Shown on Pinnacle Dogs (not included)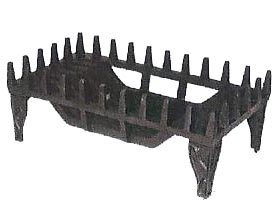 Swansnest Freestanding
35208 Small W:440 D:280 H:240mm (17.25 x 11 x 9.5")
35210 Medium W:590 D:320 H:240mm (23.25 x 12.5 x 9.5")
35212 Midi W:730 D:405 H:240mm (28.75 x 16 x 9.5")
35214 Large W:900 D:415 H:240mm (35.5 x 16.25 x 9.5")
Patterned legs Shown